The Challenge
Auto Use Auto Loan provides several financing options for used car dealers and consumers, including auction and floorplan financing. With such a wide ranging audience, simple and straightforward design and messaging was paramount.
The Solution
We built a custom website based on the WordPress platform designed to attract both business customers as well as individual loan cusrtomers. In addition to the website design, development, and launch, we also engaged in continuing marketing, advertising, and analytics campaigns to drive engagement across social media and their website.
Web Design and Development
Brand new website built on WordPress
Mobile-first Design
Mockups using Illustrator and Sketch
Graphic Design
Logo and asset design
SEO
Effective keyword analysis and on-page SEO
Marketing Campaigns
Drive traffic and measure success
Advertising Campaigns
Increase brand visibility and upgrade reputation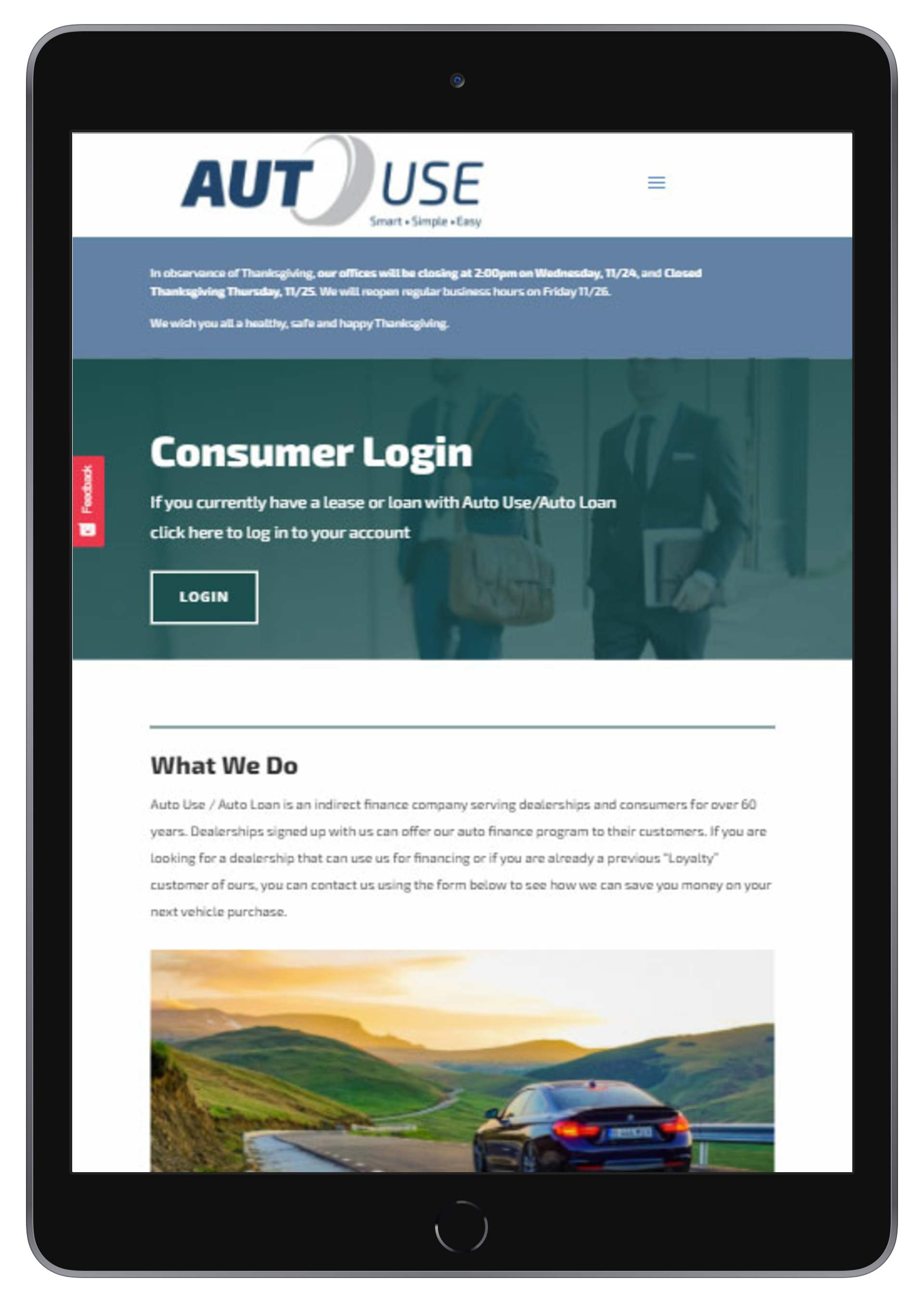 Ready to grow your business?
Get in touch and we'll craft the perfect solution.
Related Case Studies